I remember remember the 5th November, but I don't get any particular joy from this tradition, especially after being ill all this week. So today I'm going to do my bit to celebrate with some delicious fireworks cupcakes.
I searched for recipes but didn't find much inspiration...so I decided to improvise.
Here is what we will be making:
I found the recipe on
cupcakerecipe.co.uk
which is marvellous. I seem to spend a lot of time converting recipes which serve the wrong number of people. The ultimate timesaver, this website allows you to choose how many people you need to serve and gives the appropriate amounts without wasting time working it out yourself.
Enjoy!
Ingredients
(makes 18 cupcakes)
150g butter or margarine
150g caster sugar
150g sieved self-raising flour

3 eggs
1/3 teaspoon baking powder (optional)
3/4 teaspoon vanilla essence (optional) (I replaced this with 1/2 tablespoon hot white chocolate powder)
Decoration
Food colouring
Silver balls
Tubes of icing
Sugar stars
Multi-coloured sprinkles

How to bake Fireworks cupcakes
Preheat the oven to 180°C (Electric oven | Electric fan oven 160°C | Gas Mark 4) and place 18 paper cases into a cupcake tin.
Beat the butter and sugar until very light and fluffy. (I found a nice gentleman to stir the mixture with a large fork which worked just as well as an electric whisk).
Add the eggs one at a time, beating each one in well before adding the next. Add the vanilla essence / hot white chocolate powder if using.
Carefully fold in the flour (and baking powder if using).
Alternatively, you can mix the ingredients together using a food processor. Use the pulse button to mix together in between adding the ingredients in the order above.
To create multi-coloured insides follow this next part of the recipe. If you would prefer your cupcakes to be plain inside continue to baking instructions.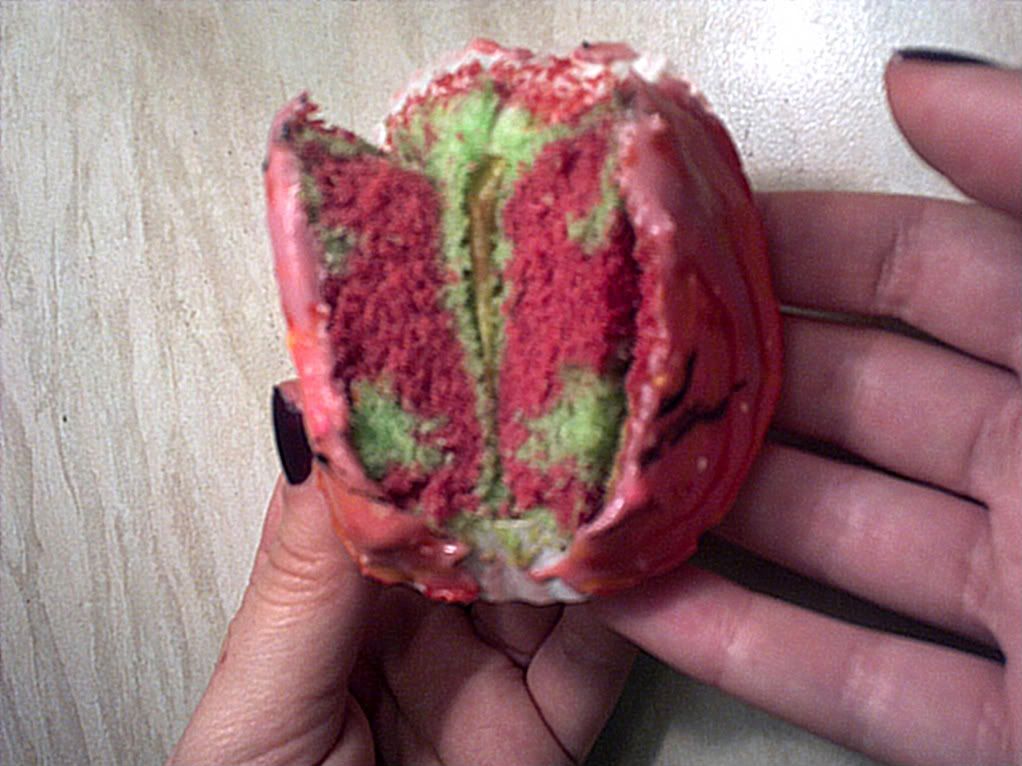 Spoon mixture into separate bowls and add food colouring.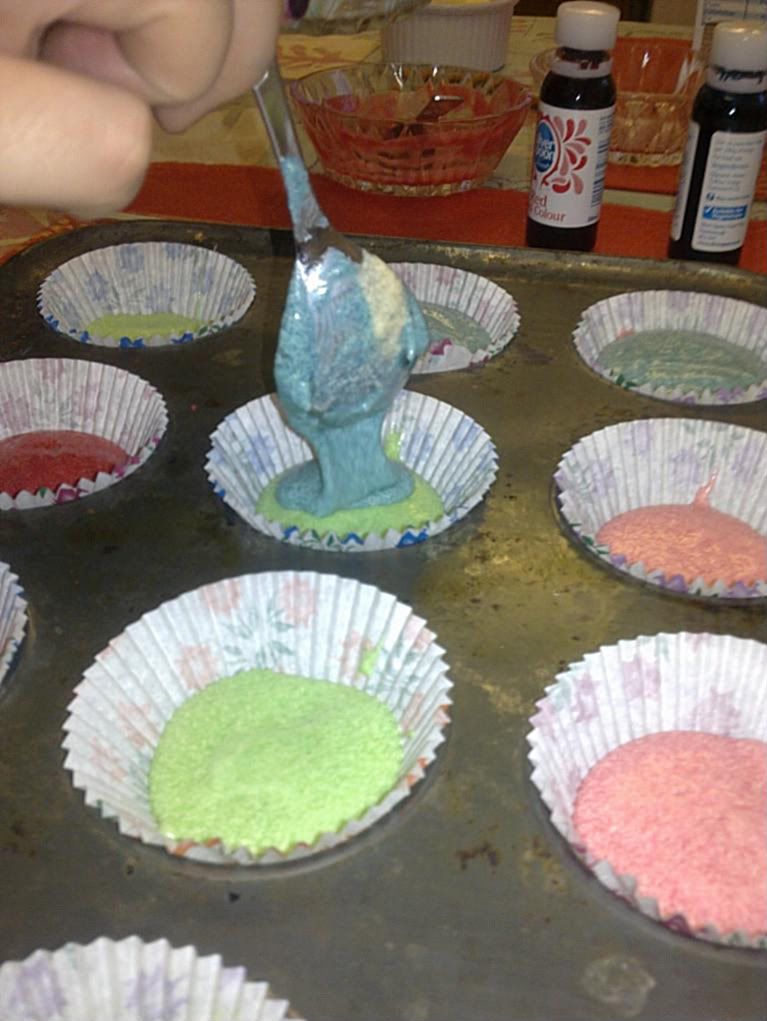 Bake in the oven for 10 - 20 minutes. After 10 minutes, check to see if the cupcakes are ready by inserting a cocktail stick into a cupcakes. If it comes out dry then the cupcakes are done. If not, then back in the oven for a few minutes more. Don't overcook the cupcakes otherwise they will dry out. Lift the cupcakes out of the muffin tin and leave to cool on a wire rack.
TRACK TO BAKE CAKE TO:
We spent the time it took to bake these cupcakes dancing to Galvanize by the Chemical Brothers. It makes the cakes rise better.
NEXT TIME: Tea Pigs