I have previously said how much I am in love with caramel...so when I saw these very tempting looking macaroons with Dulce de leche in I had to post them on here.

I scanned the list of ingredients to see if I could make them right away, but unfortunately blanched almond flour isn't a staple in my cupboards. I think this calls for a special trip to the shops.

To have a go at making these yourself, pop over to Teenie Cakes.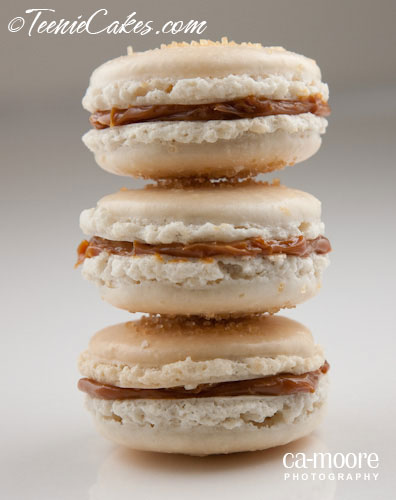 Happy baking!

♥